Author: Abbey Samyint
We sat down with Software Alliance's founder Stephen Curle to learn about the company's highs and lows in the early days, and his thoughts on the future of financial modelling.
A: So, Stephen, what made you even contemplate developing your own modelling system?
S: The idea first arose while I was working for Standard Life helping them to set up a German subsidiary based in Frankfurt. They needed a temporary solution for new business quotes while they developed a custom built admin system on the mainframe. Having chosen to base this temporary solution on Excel with VBA, the speed at which this could be developed made me think that a similar (albeit more sophisticated) PC based solution could replace main frame based solutions. Especially in relation to quotations. Any such system would need an industrial strength calculation engine and, due to various shortcomings of Excel, I looked into the possibility of building my own. This eventually morphed into what is now known as Mo.net.
A: When was the first usable version of Mo.net available?
S: I think it was at the 2005 Actuarial Life Conference that we started issuing CDs containing a version of the software. It was usable to the extent it allowed us to get feedback from anyone interested in viewing the product.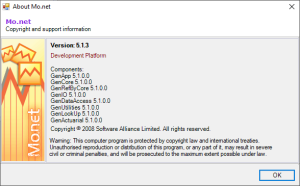 A: What was the biggest breakthrough / eureka moment during the development of Mo.net?
S: If I had to choose one, I'd say it was the realisation that building a suitable calculation engine on my own was a real possibility, as opposed to just wishful thinking. Once I had a decent calculation engine kernel with satisfactory performance, I was pretty confident I had enough know-how to complete a working prototype from which we could get positive market feedback.
A: What was the hardest part in the early stages of development?
S: From a marketing perspective, persuading people to buy a brand new product that had no existing customers. From a software perspective, one of the most difficult technical challenges related to parallel processing that involved splitting calculations over multiple PCs. A more general challenge was the need to create a set of automated tests to minimise the amount of manual testing required.
A: Looking back, what would you have done differently in the early days?
S: More focus on building template models designed to accelerate the time taken by users to build working solutions. I know this is something SAL is keen to address going forward. In terms of the software development side, probably spending more time getting advice from experts in the field rather than simply forging ahead and learning the 'hard-way' through trial and error. Although this can save money in the short term, I've found it to be a bit of a false economy.
A: How do you think financial modelling has evolved over the last 20 years?
S: Slowly. Legacy issues can make it difficult to take advantage of software and hardware advances. This is particularly true of the more mature products on the market with proprietary architecture requiring users to do everything 'their' way. We've adopted a philosophy of continuous improvement to try and keep the product at the leading edge. This is made easier by having an open architecture that allows users to
choose best of breed in relation to functionality such as data storage, reporting, or use of software components written in other languages.
A: What do you think are the biggest challenges facing actuaries / modellers today?
S: Complexity of the modelling required, combined with modelling software that isn't always fit for purpose. This can be compounded by actuaries themselves not appreciating the appropriate trade-offs between simplicity and accuracy. They'd be well advised to remember the dictum that it's better to be approximately right than accurately wrong.
A: How do you see financial modelling and Mo.net evolving over the next 20 years?
S: I'd expect financial modelling to become a more important part of actuarial work. Actuaries will be incentivised to learn the theory and practise of modelling. This will be reflected in the actuarial exams themselves and the rewards for actuaries who have an aptitude for modelling.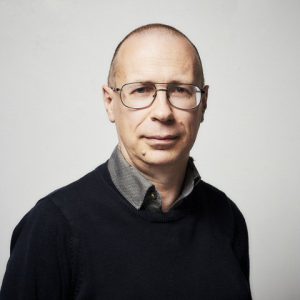 Mo.net has a natural advantage due to being so well suited to learning the practical side of modelling. Having fewer legacy issues to contend with makes it better placed to take advantage of future advances in software and hardware that will inevitably occur. For any skeptics I'd happily suggest they give it a try and compare with alternatives they may already be familiar with.
Was this article helpful?