Author: Su Berry
It was fantastic to finally visit Cape Town for the ASSA Convention after a 2 year delay. Before the conference, we kick started the week with a very successful local Mo.net Connect evening at the 180 Lounger. The rooftop bar provided a brilliant setting for the event with fantastic views of Table Mountain and the city. Chatting over drinks and nibbles gave us the opportunity to reconnect with our local partners and clients, as well as expanding our network by meeting with new insurance, finance and actuarial professionals.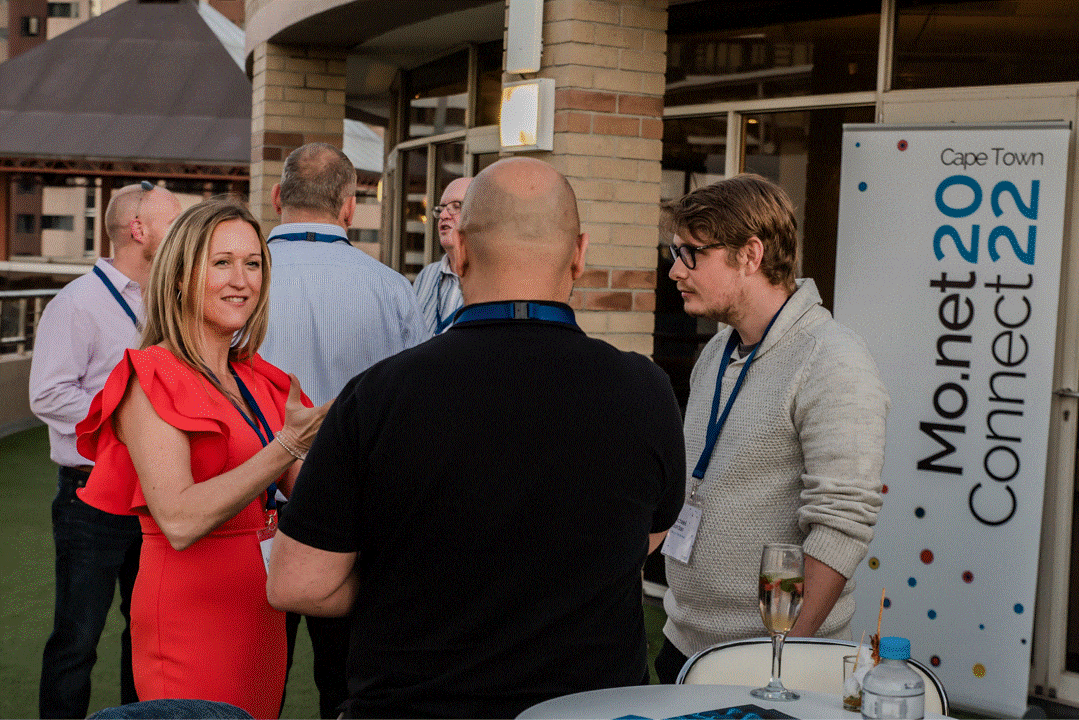 Then it was straight on to the conference. In 2019 we started some promising conversations with potential clients, having a stand and meeting attendees in person allowed us to reconnect and find out if the needs and challenges we previously identified were still current.
The atmosphere was energised as myself and Guy met over 150 actuaries face to face. Many people who had planned to attend virtually paid extra to be there in person – it was a great turnout. The conversations were enlightening and informative, reinforcing some of our findings from 2019 and highlighting some new areas of opportunity. We set out with the aim to increase awareness of our brand, to make good on our promise from 2019 that we are committed to the region and to make sure our understanding of the regional needs was still current.
As always, we love to run a giveaway on a stand and our "guess the number of sweets in the jar" competition without fail attracted a lot of visitors. It was fun to see the methodical mind of the actuary working in various ways.
It certainly seems that IFRS 17 implementation, legacy modelling platform migration and the need for automated / controlled operational modelling generally are still valid. In terms of IFRS 17 South Africa is running a couple of years behind the UK and Europe and the focus now is to get this across the line. Unlike the UK, South Africa is not generally seeking a significant level of new technology as part of their solutions. We had several conversations with clients who have existing models who were interested in our approach of having an IFRS 17 Mo.net wrapper to derive the new metrics, and pass the various cohorts of results into downstream ledgers.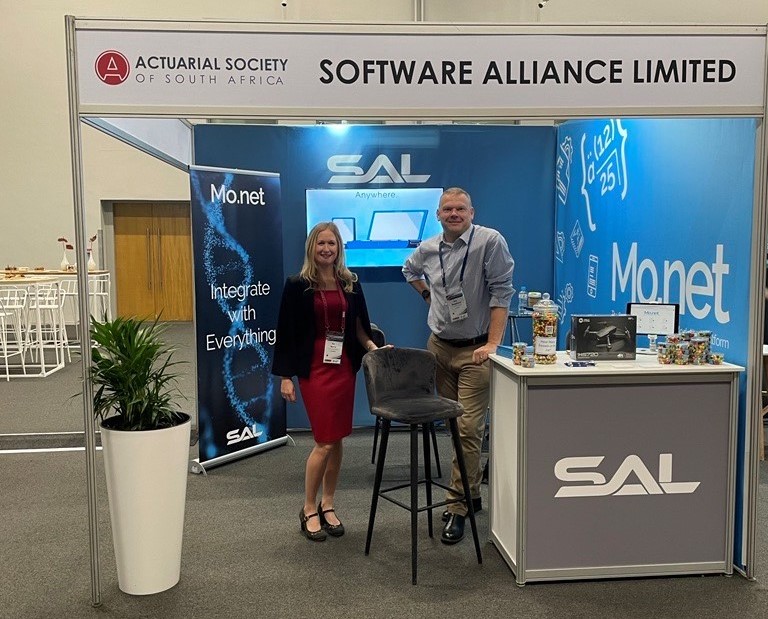 There is increased frustration regarding the cost, flexibility, performance and integration potential of current systems. Our stand drew a good level of interest, and we were able to help visitors understand the cost-benefit case for moving away from their current system and the mechanism by which this is possible. Guy and I certainly did a lot of talking!
Some of our stand visitors were very interested in the automation potential of the Mo.net platform (via the Operational Modelling Centre (OMC) and Mo.net Quotations Service (MQS), both in terms of automating, scheduling, controlling Mo.net runs, and potentially automating other systems.
We also found there was interest in the Excel Model Adapter (EMA), both in relation to analysis of risk in existing spreadsheet estates, and as part of the pathway to migration from legacy modelling platforms. The FSCA and PA have issued a proposed joint standard on IT Risk Management which specifically includes the provision of controls on EUC solutions, including spreadsheets. We can certainly build on this interest and provide a sound proposition for the region.
A big thank you to the organisers of the ASSA Convention, who were a pleasure to work with as always. We look forward to booking our next trip to South Africa and creating more awareness of the Mo.net Platform.
For more information regarding Mo.net Platform or to request a demonstration / trial, please get in touch.
Was this article helpful?